Triple J's Hottest 100 Is Back - Here's Who We're Voting For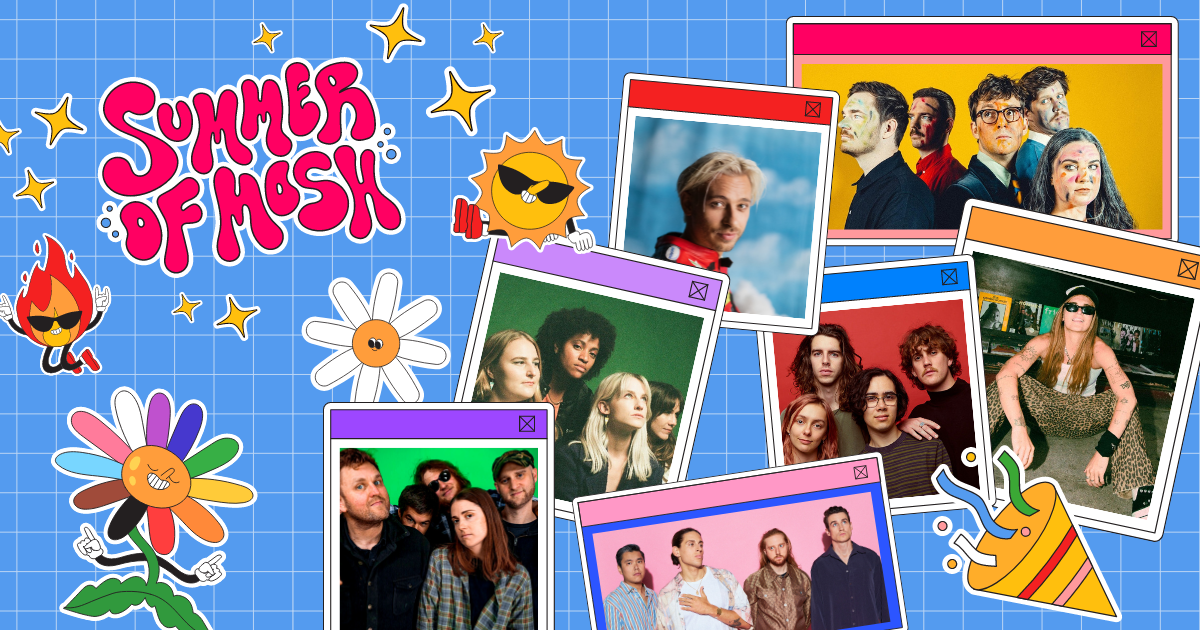 It's almost Hottest 100 time again and the race for the elusive top spot is looking pretty darn close according to 100 warm tunas - an unofficial prediction website. While we could get into the nitty-gritty of predicting exactly who's most likely to take home the crown, we thought we'd switch things up a bit this year and pick out some of our favourite acts that are currently or set to tour across Australia and New Zealand in 2023 that we reckon ought to make the cut.
In no particular order...
G Flip - GAY 4 ME ft. Lauren Sanderson
Quite possibly one of the best things to come out of 2022 was G Flip's track GAY 4 ME. We can't get enough of the queer pop-punk era they're laying down right now - straight up icon behaviour!
Check out G Flip's GAY 4 Me track below. You can also catch them performing at Sydney World Pride's Rainbow Republic party at The Domain on Sunday 5 March alongside MUNA, Kim Petras, Peach PRC, Alter Boy and HEAPS more. Tickets are still available via the official Rainbow Republic event page. Don't miss out, this will be one for the history books!
Spacey Jane - Hardlight
Hardlight is the fifth single from Spacey Jane's second studio album released in June 2022 and it's one of our faves from the LP. We're particularly fond of the sun drenched vocals and hazy guitar sounds that really bring the track to life.
Give Hardlight a spin below. If you wanna hear the track IRL, the Fremantle outfit are set to perform at BASSINTHEGRASS this May alongisde a fully stacked lineup. More info and tickets via the official Moshtix event page.
The Buoys - Red Flags
2022 was a slightly quieter year for garage rock angels The Buoys, well for releases that is! The 4-piece played a sold-out tour, performed at Sydney Opera House and supported the likes of Hoodoo Gurus and Psychedelic Porn Crumpets (P.S. they're also supporting Arctic Monkey's this weekend too!). Anyway, back to why we're all here... In between a tonne of performances, the outfit released their latest single 'Red Flags'. This track is full of punchy punk attitude that definitely deserves a spot on the list this year!
Give the track a listen below. Wanna see them perform live? You can catch them at the University of Canberra's O-Week Mini Festival hosted at UC Hub on Saturday 4 February alongside Trophy Eyes, Eliza & the Delusionals, plus more.
Flume - Say Nothing ft. MAY-A
It was hard to miss the enigma that was Flume in 2022, releasing an epic new album in May, full to the brim with exciting new collabs with the likes of LAUREL, Caroline Polachek, Damon Albarn and MAY-A. He also dropped a huge Like A Version for triple j alongside US singer-songwriter Toro y Moi of the Bag Raider's iconic track Shooting Star (If you haven't checked this one out we strongly suggest you do that right now via Flume's YouTube Channel!). Another track we couldn't get out of our heads was 'Say Nothing'. The futuristic banger features the emotive vocals of rising Sydney singer-songwriter MAY-A and is pegged to place in the top 5 of this year's countdown.
Give 'Say Nothing' a spin below. Wanna catch him live? If you're lucky enough to live in New Zealand (or feel like a cheeky holiday) you can catch him at Auckland's Spark Arena on Thursday 23 February. For more info and tickets head to the Ticketmaster New Zealand website. You can also catch MAY-A performing at this year's BASSINTHEGRASS festival, alongside a MASSIVE lineup of acts including Baker Boy, Angus and Julia Stone, Babe Rainbow and more.
Slowly Slowly - Forget You
Our fave friendly neighborhood pop-punk outfit Slowly Slowly really hit one out of the park in 2022 when they dropped their album 'Daisy Chain'. It fills the void of our long-lost teen angst days and then some! The track 'Forget You' is one we were particularly gushing over when it dropped.
Check out 'Forget You' below. If you'd rather enjoy the track IRL you can catch them performing it live on their Daisy Chain Album Tour this May across Australia. If you're based in VIC - Northcote Theatre is also hosting a one-day mini-festival called EASYLOVER, where you can catch the band performing alongside the likes of Yours Truly, Between You & ME, Bakers Eddy and more.
The Smith Street Band - I Don't Wanna Do Nothing Forever
Melbourne outfit The Smith Street Band have been an office mainstay for a long time now. Their track 'I Don't Wanna Do Nothing Forever' is one song that's been on repeat recently. It features on their sixth studio album 'Life After Football' and is that classic feel-good pub rock anthem that we all need in our lives.
Give 'I Don't Wanna Do Nothing Forever' a spin below. You can also catch them IRL on their Life After Football Tour this Feb - Apr performing with special guests Press Club. Score tickets to their Adelaide, Melbourne and Perth shows via the official Moshtix tour page.
Ball Park Music - Stars in my Eyes
While the band hasn't released any official tour dates for 2023, a little birdie aka a BPM Instagram post last week teased a potential tour for 2023 so it would be rude not to include their track 'Stars in my eyes' on our list this year.
The mega sentimental and slightly somber track arrived in the early half of 2022 and features on their latest album, 'Weirder And Weirder'. It's one of our fave songs from the album (although, it was tough to pick only one!).
Give Stars in my Eyes a listen below and keep an eye on their socials for news on their upcoming(?) tour.
Voting for the 2023 triple j's Hottest 100 closes on Monday 23 January at 12pm AEDT, so get a wriggle on and cast your votes ASAP! For more info on how to vote visit the Hottest 100 website. The official countdown kicks off at 12pm AEDT on Saturday 28 January, in the meantime, get up to speed with our top picks via our Hottest 100 playlist on Spotify.
FOR MORE BREAKING NEWS CLICK HERE