The Local List: 10 Events To Check Out Across Australia And New Zealand This Month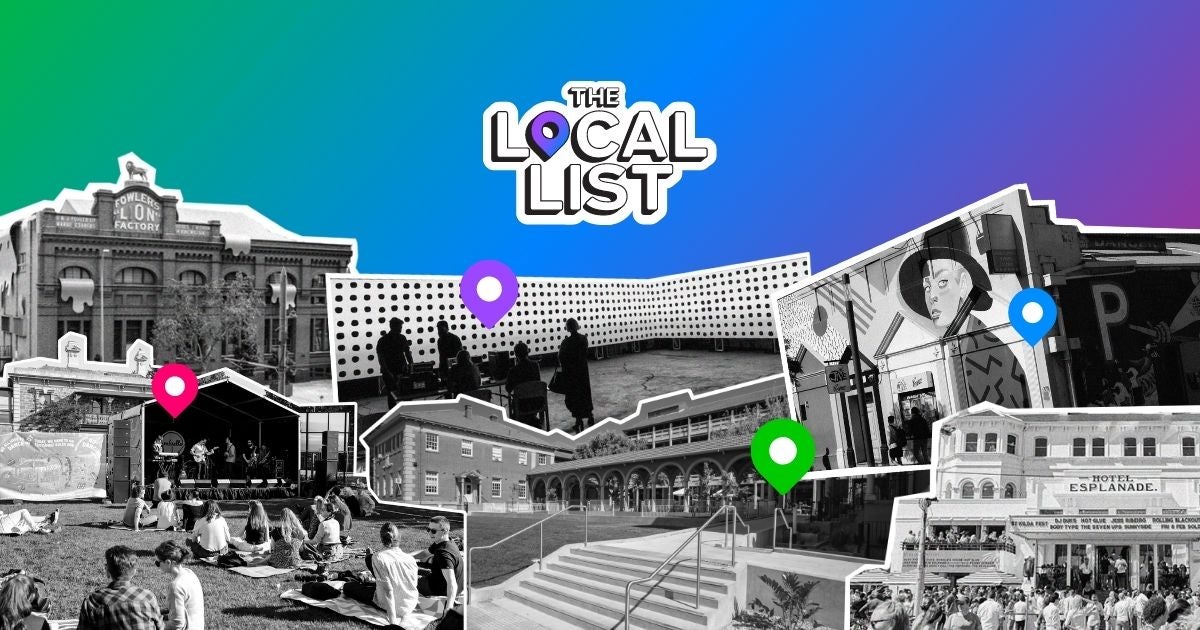 Keen to get back to live? Team Moshtix have handpicked some of our favourite gigs coming up over the next month to help catapult you back to living your best life front row at some of the greatest local venues that Australia and New Zealand has to offer.
Looking for more events near you? Check out our dedicated Local List page HERE (AU) & HERE (NZ). We'll keep these pages updated with all of the best events coming up across Australia and New Zealand, so make sure you check back regularly for new event listings!
Adelaide
Umbrella Festival 2022
Fri 1 Jul - Sun 31 Jul 2022
Umbrella Festival has released its official 2022 program, with a massive local lineup of over 175 events statewide through the month of July! The Festival is an open access live music festival presented by Music SA, a not-for-profit organisation who are determined to assist in the recovery of the South Australian live music scene. Check out the full 2022 program!
DRAPHT at Lion Arts Factory, SA
Fri 10 Jun 2022
Perth hip-hop artist DRAPHT returns to the East Coast to celebrate the release of his seventh studio album Shadows & Shinings. Catch him at Lion Arts Factory on Friday 10 June. Tickets are on sale now!
Gretta Ray 'Begin To Look Around Tour' 2022 at Jive, SA
Charming indie-pop artist Gretta Ray will be touring Australia in June, bringing her signature storytelling, warm lyrics and emotive songs to Jive, Adelaide. Get your tickets sorted and catch Gretta in action!
Sydney
DJ Boring (Live) at Roundhouse, NSW
Fri 24 Jun 2022
Recognised for his dynamic blend of Chicago House and Detroit Techno to throwback trance and rolling funk, nothing about him is boring! Catch DJ Boring at Sydney's Roundhouse on Friday 24 June. Grab your tickets here.
Melbourne
Ben Lee 'Parents Get High' Tour with Special Guests at The Night Cat, VIC
Sat 18 Jun 2022
Ben Lee has crafted some of the catchiest, boppiest tunes in Australian pop history. In his 30-year music career, Ben Lee has been gloriously prolific and unpredictable. Don't miss him at The Night Cat in Melbourne's north or Hotel Esplanade in St Kilda! Tickets are on sale now.
Launch of The Espy Live featuring Winston Surfshirt at Hotel Esplanade, VIC
Fri 24 Jun 2022
To celebrate the launch of The Espy Live, the Espy are unleashing a huge lineup of shows across the venue, including Sydney's smoothest psych funk machine Winston Surfshirt! Snap up your tickets here.
Brisbane
Horrorshow - Good Problems Tour at The Triffid, QLD
Sat 11 Jun 2022
After their brooding last album explored the darker sides of love and loss, DMT captures the essence of healing and metamorphosis. Horrorshow have always been known for a deeper connection with their audience, and now you can catch them live at The Triffid! Tickets are on sale now.
Perth
Motor Ace - Five Star Laundry 20th Anniversary Tour at Freo.Social, WA
Fri 10 Jun 2022
After selling out the national tour that saw their return to the stage in 2018, beloved Aussie band Motor Ace are back to celebrate twenty years of Five Star Laundry - the landmark album that catapulted them on to the global music scene. Score tickets to their upcoming performance at Perth's Freo.Social here!
Canberra
Teenage Dads 'Exit Sign' Tour at Transit Bar, ACT
Sat 11 Jun 2022
Melbourne's favourite break-through band of 2022, Teenage Dads are hitting the road again, giving you the chance to see why their live show has such a monster reputation! Don't miss their Transit Bar takeover on Saturday 11 June. Tickets are available here.
Wellington
Niko Walters Exclusive Album Release Show at MEOW, Wellington
Fri 17 Jun 2022
Triple platinum-certified artist Niko Walters has announced a headline run of album release shows in support of his sophomore album White Flag Waves. Wellington fans can catch him at MEOW on Friday 17 June. Get your tickets here!
FOR MORE BREAKING NEWS CLICK HERE